Home
News
INTRODUCING AN EXCITING NEW TRAINING PROGRAM...
CHRISTIAN LIFE COACH OR MARRIAGE TRAINING COURSE AND CERTIFICATION
Our Christian life coach training helps people experience breakthroughs and transformation in their thinking, values and life purpose. Our Christian life coach training is for those interested in pursuing life coaching from an authentic Biblical perspective. Are you a mentor, pastor, lay leader, counselor, life coach, or simply someone interested in adding Christian life coaching skills to your existing business or ministry or just starting something brand new?
WHY IS THIS CHRISTIAN LIFE COACH TRAINING UNIQUE?
- A Program that is Highly Affordable, Highly Practical, and Highly Biblical
- Solid Principles of Coaching around Values, Purpose and Renewed Thinking
- Training as a Professional Life Coach from a "Breakthrough" Perspective
- Christian Life Coach Training that is both "Formational" and "Transformational"
- You will be Treated Like Family in a Stress-Free and Cordial Environment
- Communication, Training, and Support After You Complete the Program
* This program can be used as an elective for any degree program and you will Earn 3 ACU credits
---
What's new at ACU
Special Elective Course:
MINN 3100: Deliver Us From Evil: The Ministry of Deliverance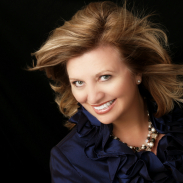 Based on the book Shadows Among Usby Robin Bertram
This 3 credit course is taught by the author Click to Register
About The Course
This course of study is an in-depth look at the Ministry of Deliverance. It is intended to reach those who are in need of personal deliverance, those who feel called into the Ministry of Deliverance, biblical counselors, and those involved in healing prayer ministry. It may be effectively used as a training tool for pastors, church leaders, and biblical counselors. It is meant to challenge the status quo, to inspire and encourage the introspection XE "introspection" of every person, group, or church who believes that there is more ahead of them; more to know, more to do, more of the mysteries of God to embrace. The revelations contained throughout this study attempt to inspire individuals and churches to delve into an area of ministry that is not so readily accepted or understood. Elements of deliverance ministry are grounded on principles found in the Bible which must become firmly understood as one moves forth in such a ministry. These areas of understanding include: spiritual authority, the power in the Blood of Jesus, the Covenant, the seal of the Holy Spirit, the power of the spoken word, principles of spiritual warfare, prayer, and the name of Jesus.
About the Instructor
Robin Bertram is one of the most passionate teachers of our time in the field of personal transformation. "Overcoming" and "Victorious" are two words that best describe Robin's life journey. With her infectious energy, empathetic spirit, and inspirational messages she offers a refreshing antidote to the self-help, talking head experts and "Oprah theology." For the past fifteen years she has reached many throughout the southeast with her positive messages about God's love, His grace, and the freedom we have in Jesus Christ. She has been very instrumental in the field of praying for transformation of the whole person; body, soul, and spirit.
Many of us are in a search for meaning in our lives, and as a new author and a charismatic personality, Robin teaches individuals how to get on the path to spiritual and emotional wholeness and wellbeing and become who they are to be in Christ. Robin teaches people how to live victoriously, as she offers life-changing truths that bring about radical transformation, thus enabling individuals strained by the pace of life to feel complete. Robin encourages individuals to carve out the space and time needed for private renewal and reflection. And she offers inspiration and guidance on how to create and draw on personal dedication, Bible study, and private prayer that will enhance spiritual growth and maturity.
Robin's dedication to healing prayer ministry has been just as prolific as her gifts of speaking and teaching. Robin knows that many people feel as though they're living a life scripted or prescribed by others. They long to break out of their self-imposed limitations and lead their own lives, but they lack the courage and confidence to do so. As a minister of renewal, she provides biblical solutions that bring rejuvenation, inner strength and boldness to individuals, retreats, and churches.